Know nature and keep it worth knowing
| | |
| --- | --- |
| | Club members meet weekly for birding trips and participate in annual birding counts. |
| | Members meet every Friday throughout the growing season to enjoy botany trips in the Okanagan |
| | Members meet every week for hiking and biking, and, in winter, snowshoeing. Check this page often for schedules and notices. |
| | The Conservation Committee meets monthly. |
CONC Monthly Meeting
12 June 2018
When: 3:15 (hike) or 4:30 (food) p.m.
Where: Picnic Shelter, Mission Creek Regional Park, Kelowna BC
Title: End-of-Year Picnic
Speaker: George Scotter (hike) and you (food)
The picnic shelter off Springfield Road has been reserved from 3:00 pm to 7:00 pm. Bring chairs, plates, bowls, mugs, cutlery and food to share.
Prior to the picnic (starting at the EECO at 3:15 PM), George Scotter will take members on a 1.5 hour hike. It will include the turtle pond, the children's fishing pond, and the Southland Hills trail. There should be some interesting summer plants along the way and there are a few small ponds that provide habitat for birds. The hike will be EASY and suitable for most CONC members.
More details on this and other CONC meetings: Upcoming CONC meetings document.
BC Nature FGM
CONC is hosting the BC Nature Fall General Meeting. Details (updated frequently).
New!
Jackpine Meadows final report
by Peter Courtney
Join us!


Choose your application form,

Dues are $30 for singles, $42 for families, $14 for students, and cover September of one year through August of the next.

Membership brings you our monthly newsletter (Central Okanagan Naturalist), a subscription to the quarterly BCnature from BC Nature (The Federation of BC Naturalists), and participation in trips and events.
Bring your membership application and dues to one of our monthly meetings. Alternatively, send them to PO Box 21128, Orchard Park PO, Kelowna, BC V1Y 9N8
CONC Activities Policy (PDF)
Monthly Meetings
are held on the second Tuesday of the month, September through May, at 7:00 p.m., with a picnic in June
Learn more about CONC and its activities
Who are we?
The Central Okanagan Naturalists' Club (CONC), based in Kelowna, British Columbia, Canada, is a group dedicated to the conservation and stewardship of nature in the central part of the Okanagan Valley.
CONC has active groups interested in birding, botany, conservation, education (year-round), hiking (in the spring, summer, and fall), and cross-country skiing and snowshoeing (in the winter). CONC holds monthly meetings with informative and interesting speakers. Many members participate on local, regional, and provincial bodies whose interests reflect ours.
CONC is involved with December/January Christmas Bird Counts, the January Sweagle (swan and eagle) Count, and with the May Okanagan Mountain Park Critter Count.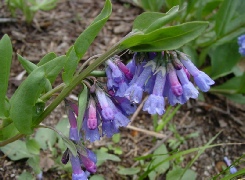 Oblongleaf Bluebells
Mertensia oblongifolia